The PeopleSmart Chrome Extension makes it easy to reveal available email addresses and phone numbers for practically any LinkedIn profile page as you browse, without having to add anyone to your network. Get instant access to extended professional profiles and high-confidence contact data to fuel your workflow.
Add the PeopleSmart Chrome Extension for LinkedIn to your workflow
Note: You'll need to be logged in to your PeopleSmart account for the Chrome Extension to work. If you don't already have an account, try one today and get 5 free contacts on us.
Getting Started
1. From the PeopleSmart homepage, click the SOLUTIONS tab and then Chrome Extension.
2. Click the Chrome Web Store button.
If you don't already have a PeopleSmart account, click the Get Started button at the top to get 5 free contact searches.3. Click the Add to Chrome button.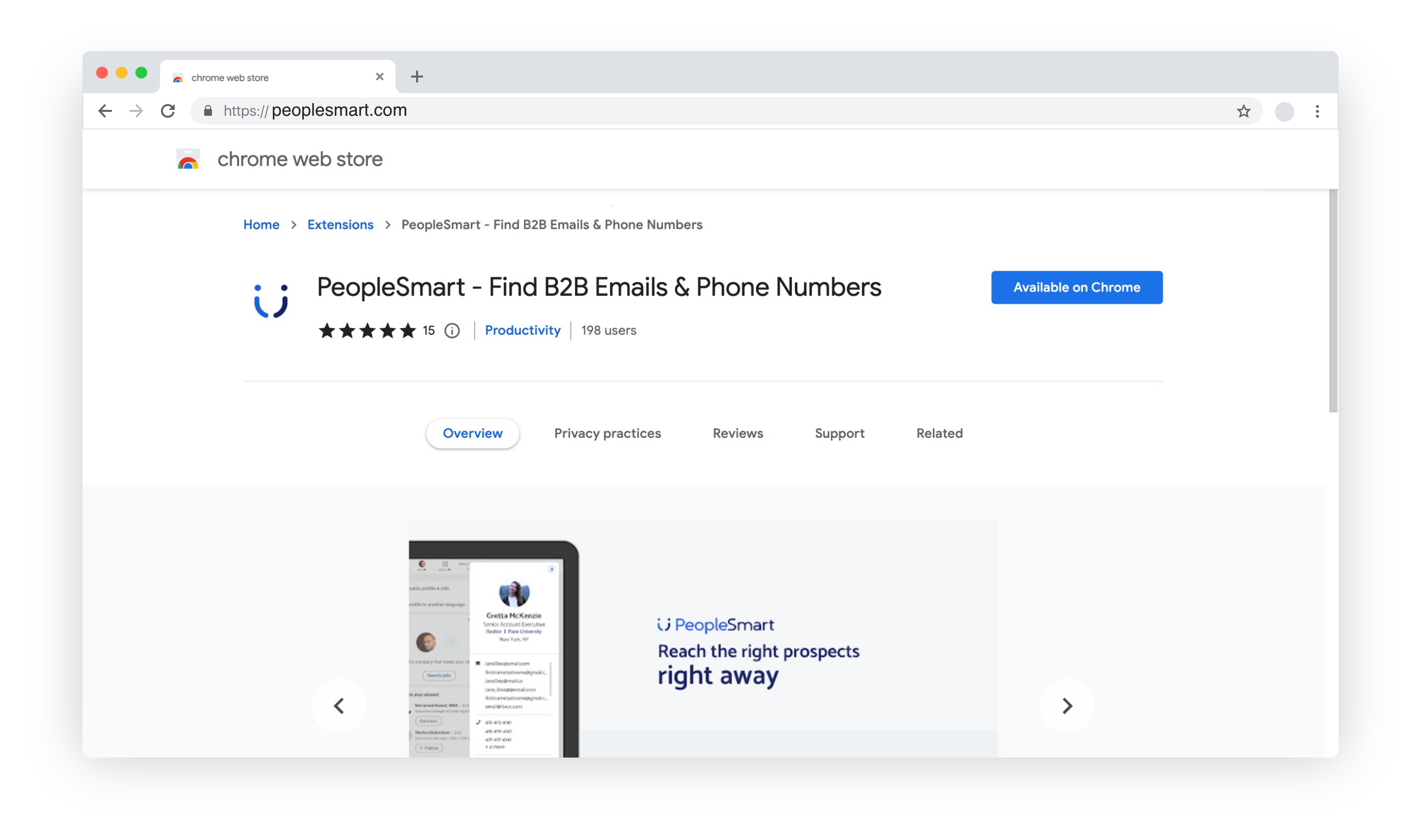 A. Go to your LinkedIn account.
You may need to refresh the page to ensure that your latest extensions are active.
B. Search for a person as you normally would.
C. Click Contact Info Available. This feature means your PeopleSmart extension is up and running.

If you aren't already logged in to your PeopleSmart account, you will be prompted to do so in order to view the available contact details. Go ahead and sign in, then return to LinkedIn and refresh the page.
4. Click Get Contact Info in the PeopleSmart popup.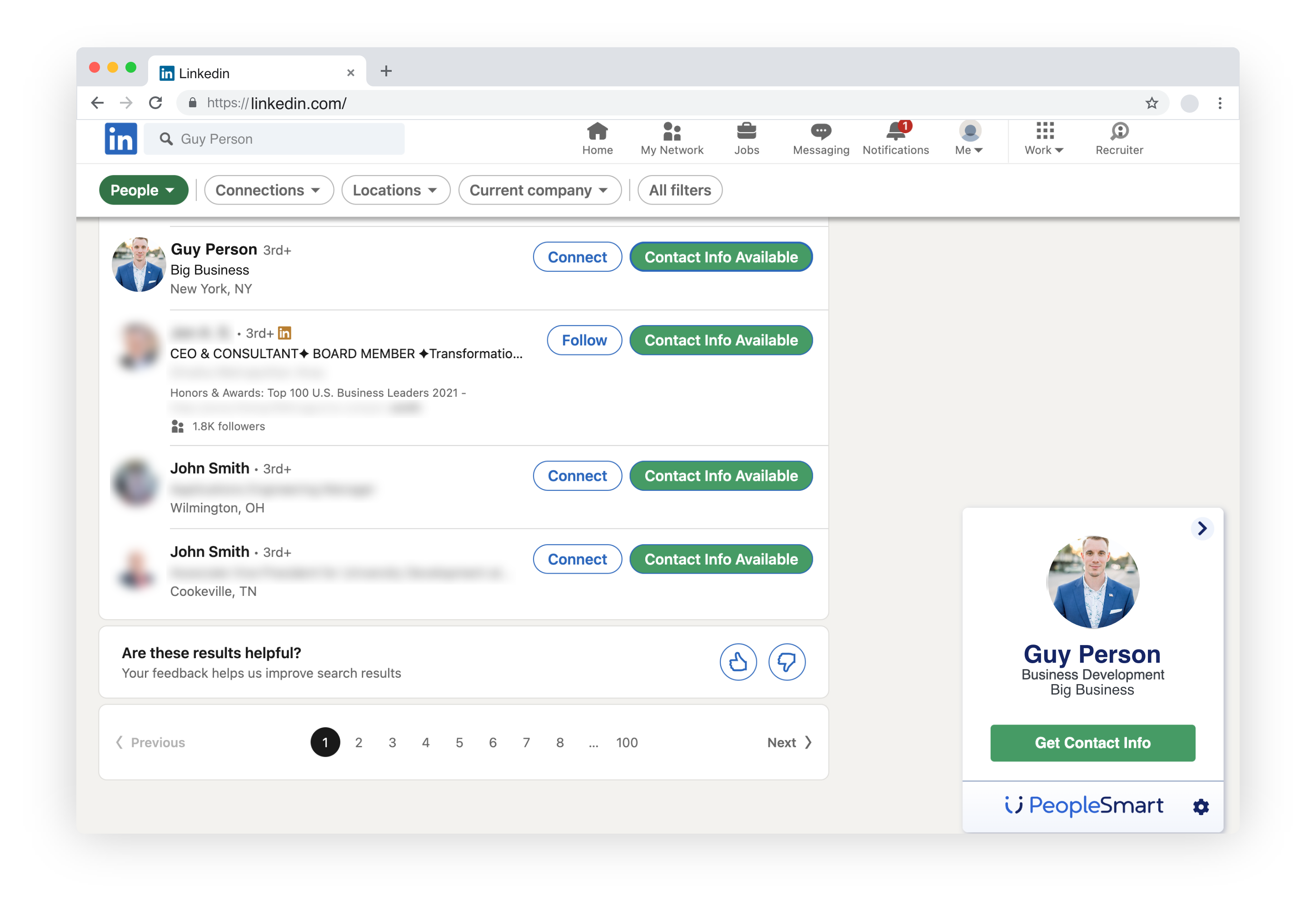 5. You can also run PeopleSmart searches directly from a user's profile page. Just click Get Contact Info to access available emails, phone numbers, and social media.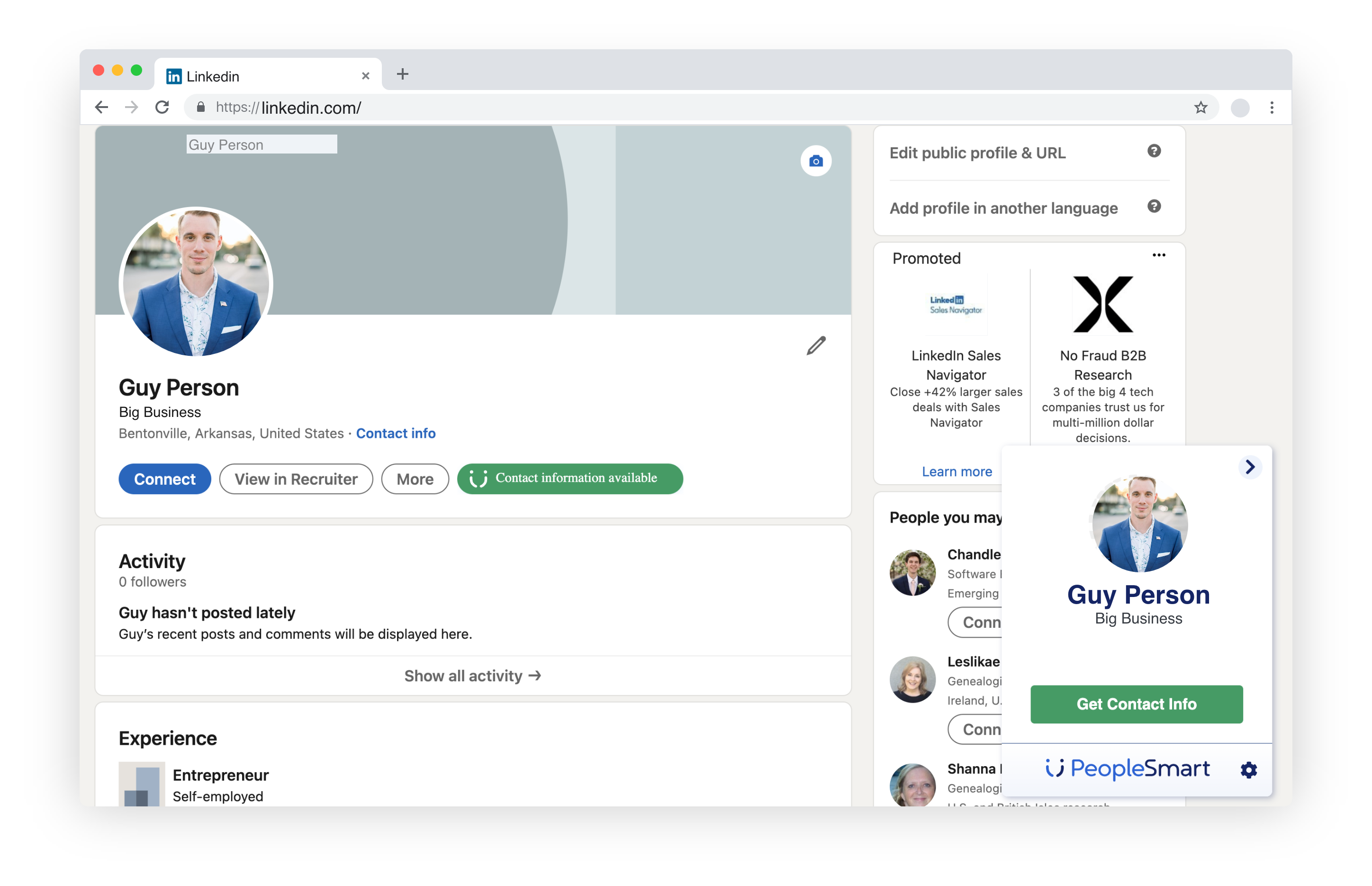 6. Click View Full Report for all the information available in PeopleSmart's extended professional reports.
7. Find the right option to fit your workflow.
Add to custom lists

Monitor a contact for updated info

Add Notes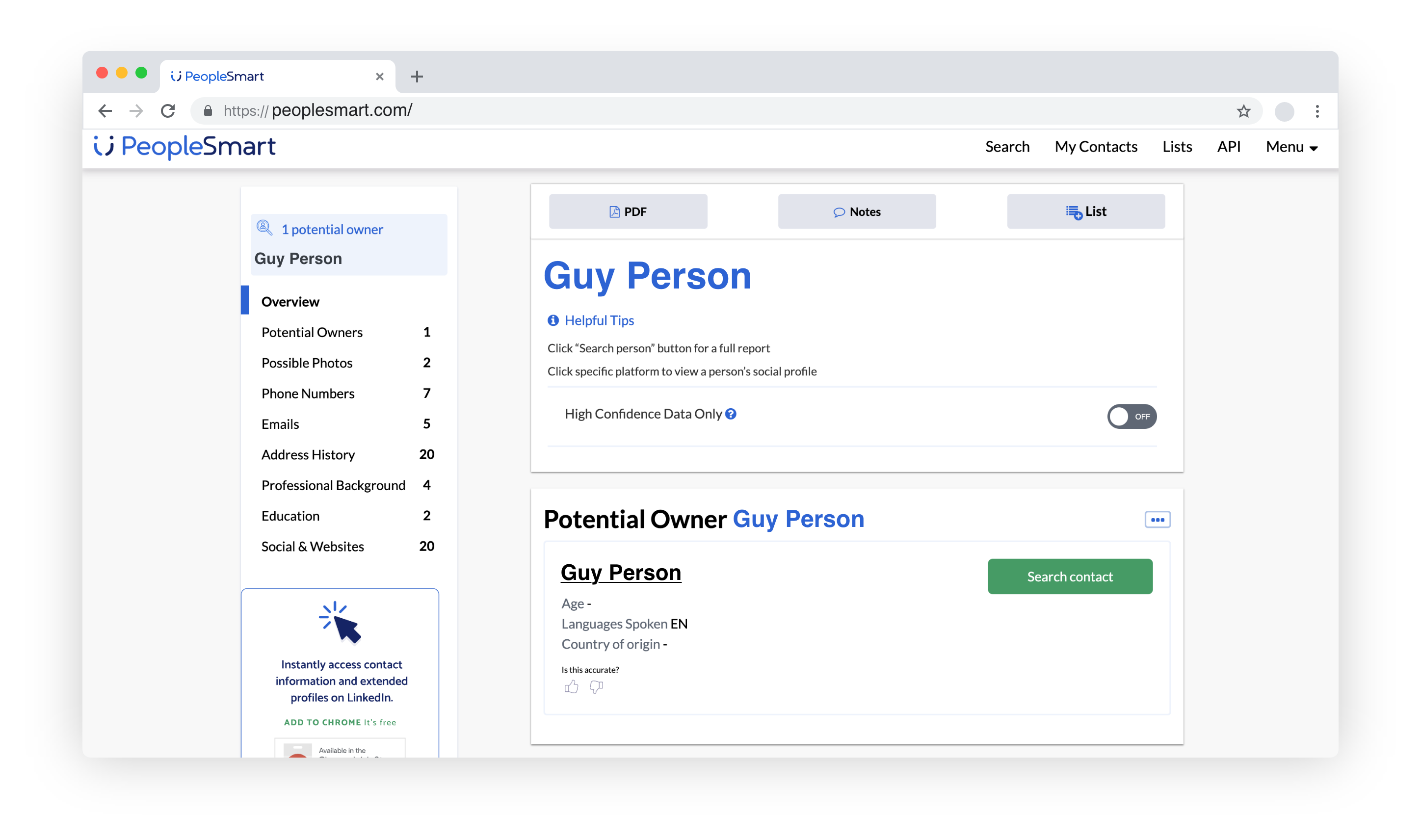 Congratulations! You're all set to reach the right people, right away. Interested in another time-saving integration? Learn how to use Zapier, a third-party platform, to connect PeopleSmart's contact data with other applications in your workflow.