1. Go to your LinkedIn Recruiter account.
You may need to refresh the page to ensure that your latest extensions are active.
2. Access one of your Projects.
Make sure you're logged in to your PeopleSmart for this next step. If you need to sign in, go ahead and do so, then return to LinkedIn Recruiter and refresh the page.
3. Click the Contact Info Available button to run PeopleSmart contact reports from your Project list. You can also run a report directly from a profile of interest.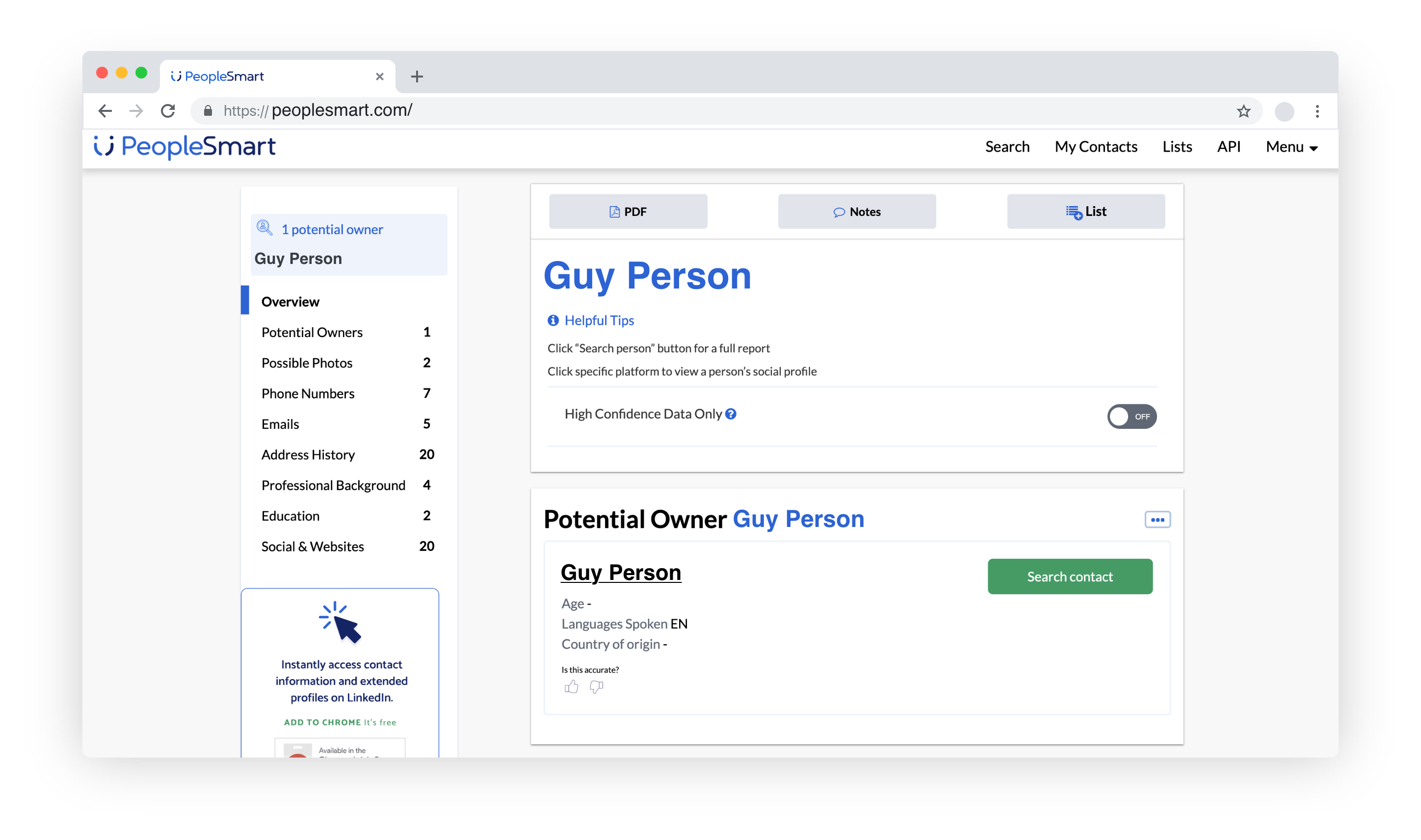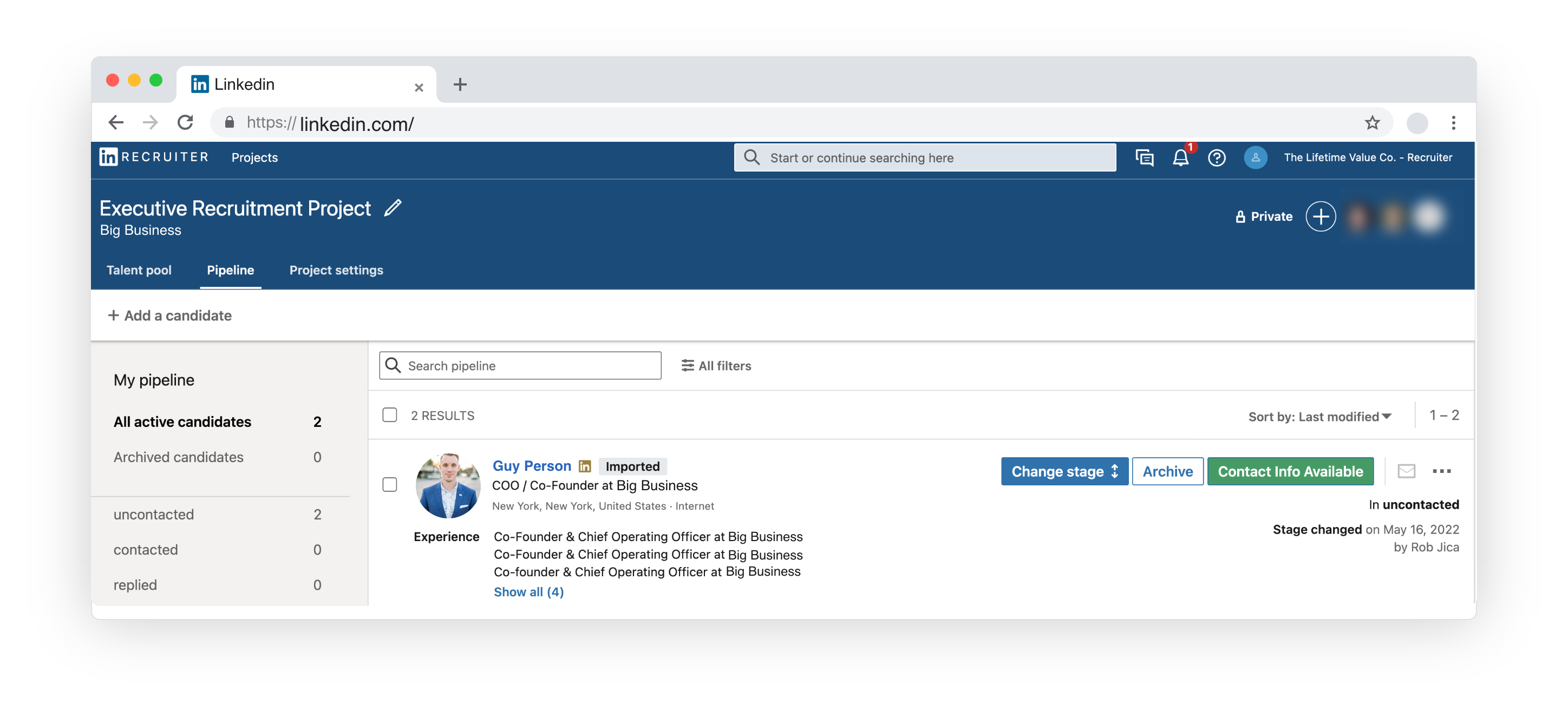 You may notice that a new window quickly opens and closes when you select a contact from your Project list. This is a normal part of the Extension's functionality.
4. Click Get Contact Info in the PeopleSmart popup.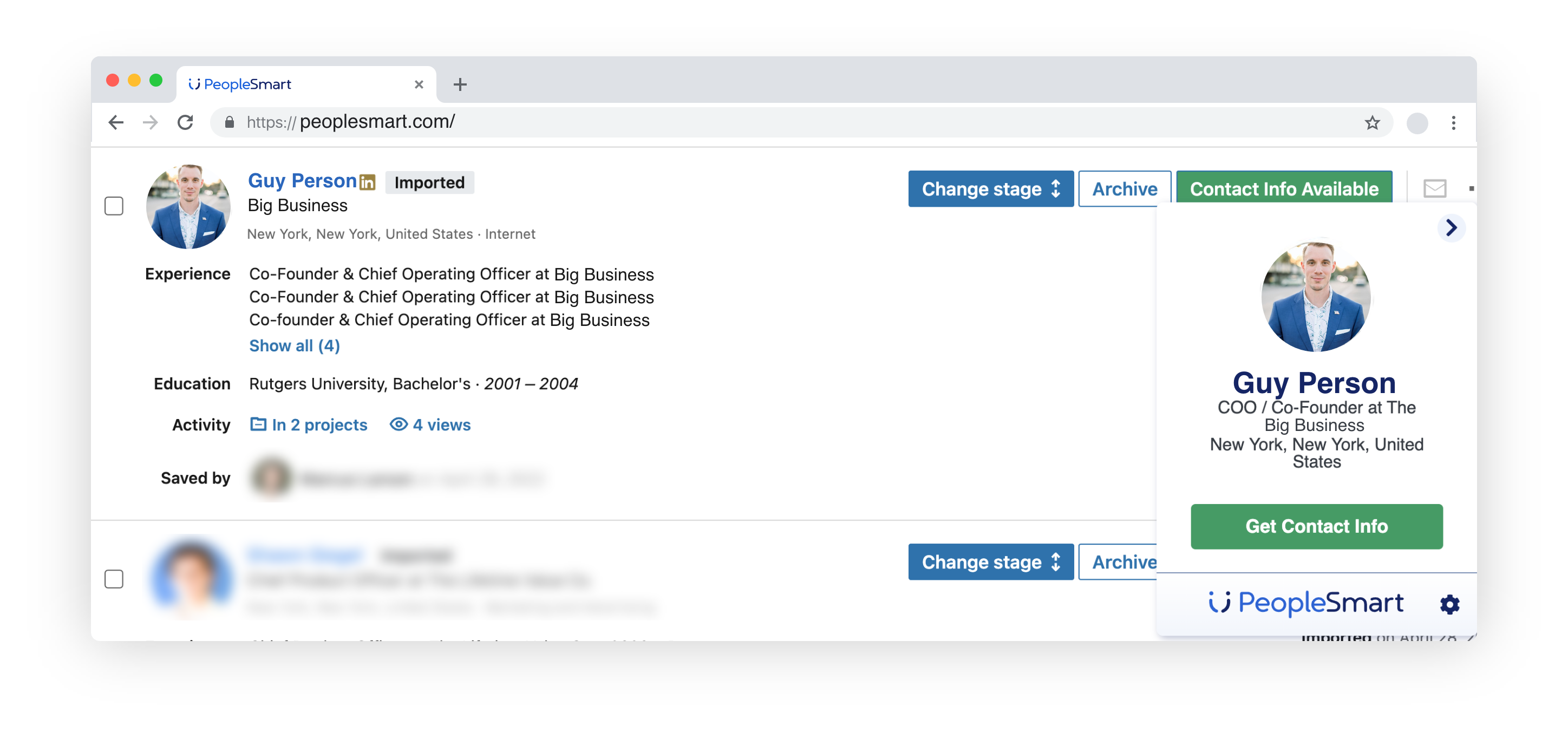 5. Click View Full Report for all the information available in PeopleSmart's extended professional reports.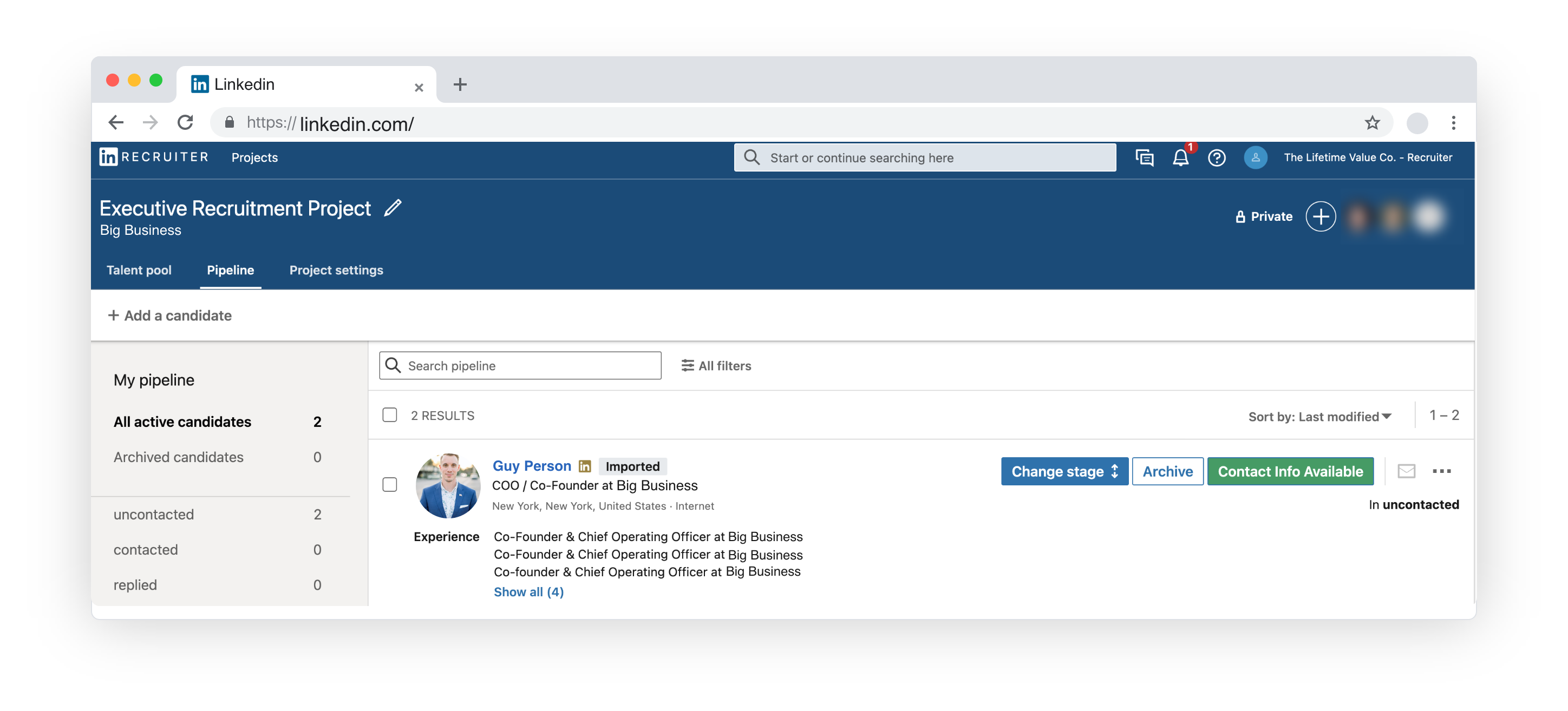 6. Find the right option to fit your workflow.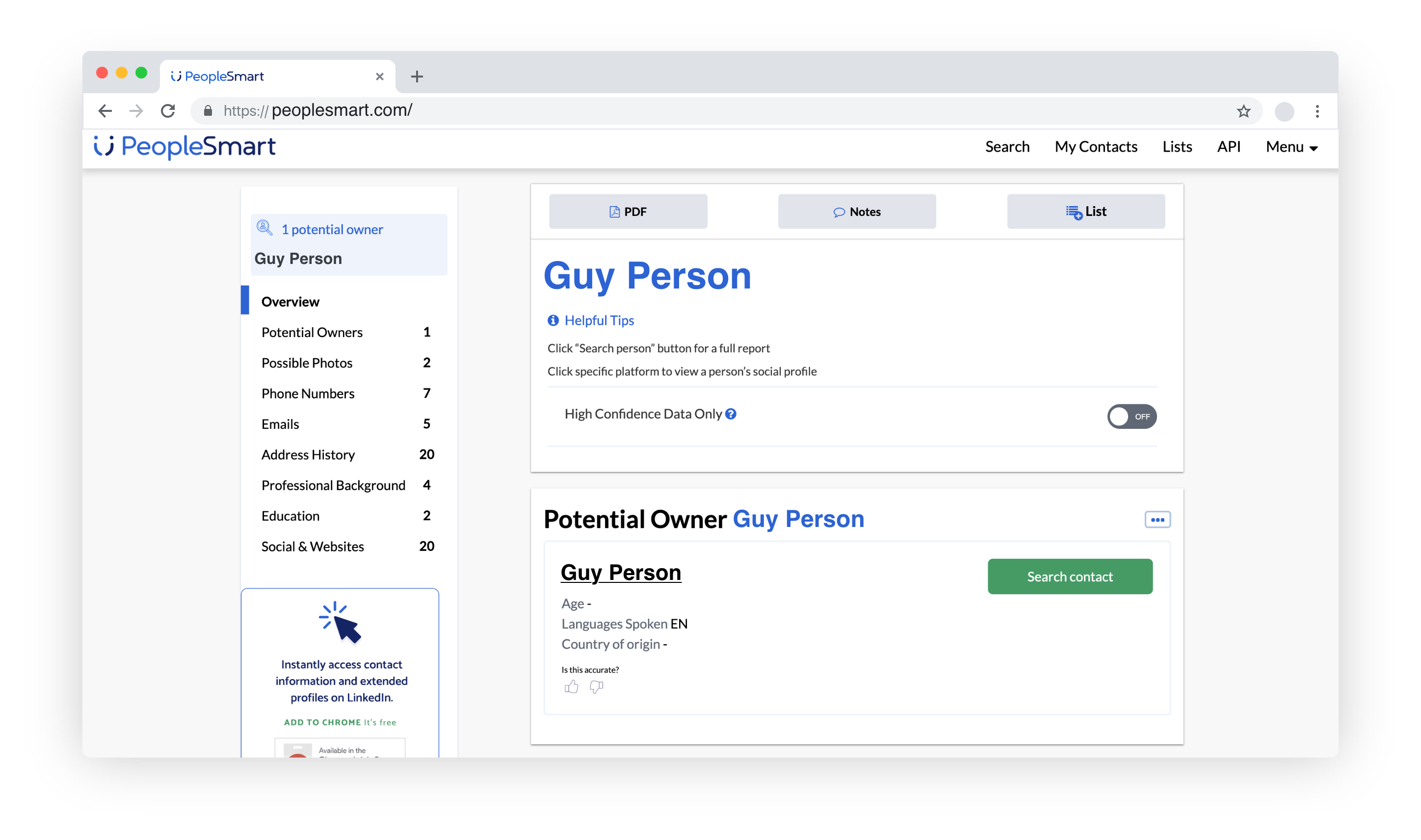 Add to List

Download as PDF

Add Notes
Congratulations! You're all set to reach the right people, right away. Interested in another time-saving integration? Learn how to use Zapier, a third-party platform, to connect PeopleSmart's contact data with other applications in your workflow.